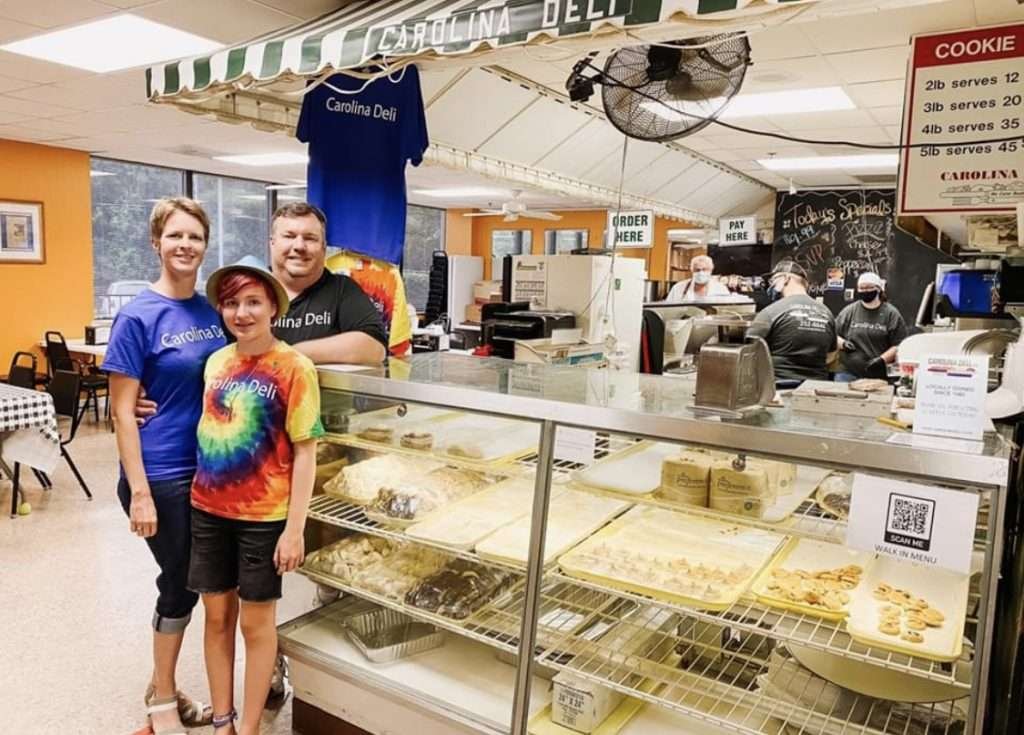 Opened in 1980, Carolina Deli is a family-owned business that takes great pride in providing the tastiest food and professional service.
Owners Travis and Melanie Mooney, along with their family, all work at the Deli to make it the best the midlands has to offer. The restaurant was opened over 40 years ago by Travis' parents, Tom and Linda, and now the third generation of the family (and extended family) have spent time behind the counter.
We use the same family recipes today that we started with in 1980 and we bake our breads, cookies, and cakes fresh daily.
We're open for breakfast and lunch Monday-Friday and catering is available 7 days a week.